Korg-A-Thon was a one-day technocratic marathon assemblage of human beings and their instruments manufactured by Korg. Such instruments are found in most every music studio, and may be used in almost any piece of professional music you hear. Now, for the first time ever, these instruments (and their owners) have come together to create the musical stylings of Korg-A-Thon 2002!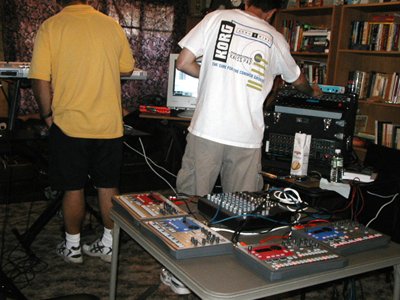 All Tracks were recorded live July 21, 2002 at the Bonus Rooms studio in Sacramento, CA. Two sessions were recorded, with no rehearsal and minimal preparation. The results were astounding!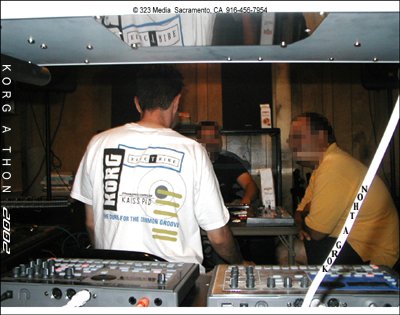 Only 23 copies of Korg-A-Thon 2002 are being made available to the public. They have been individually hand-crafted and hand-numbered, and once they are gone, they are gone! (Update: they are gone.)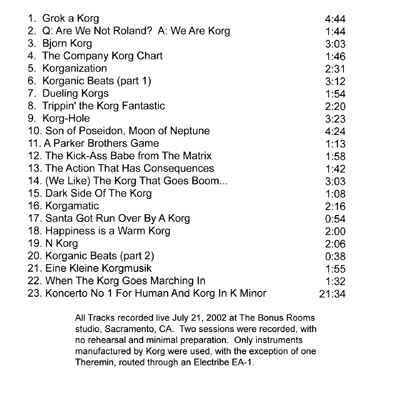 Act now, and through the glory of CDBaby, you can be one of the lucky few who own this once-in-a-lifetime magical, musical experience!